Article Index
Page 1 of 2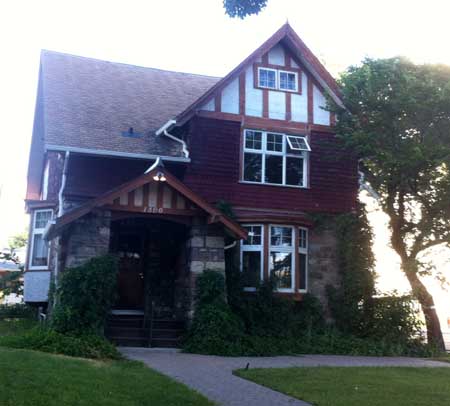 Currently (2011) this address is home to The Computer Clinic. It is a heritage building and originally the private residence of a local judge, and his family. Through the years it has served as a headquarters for the women's suffrage movement, and as coffee house, and it was during this latter phase that rumours of a haunting began.

Staff of Magellan's Global Coffee House reported experiencing the apparition of a lady in a wedding dress. On one dramatic occasion a staffer reported that the ghost walked right through her. The staffer quit her job on the spot. There were also reports of poltergeist activity, with appliances turning off and on with no human assistance.  

The descendants of the two family's that lived at this address the longest have all stated they had not experienced anything ghostly in this location, and in fact much of the urban legends surrounding the "ghost" have been handily debunked. One explanation was that a former nanny who worked there committed suicide, and this caused the haunting. Upon investigation by the then owner this was proven to have never taken place. Another cause for the ghost was said to be a woman who drowned in the cistern. The property has never had a cistern. And yet another theory on the ghost's identity involved a fire where someone had died....this too proved to be false.

As for the current owners...they state on their website that "we can neither confirm nor deny the haunting rumours."
 

Have you experienced anything unusual in Saskatchewan? Can you add any further information to this report? If so please do contact us at admin@psican.org Your privacy will be protected, and confidentiality is assured.
Image above courtesy Doug Bellamy