Article Index
Page 1 of 2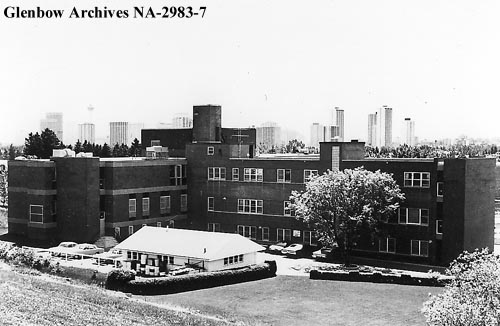 Photo courtesy Glenbow archives: Grace Hospital 1970s
The maternity ward of Grace Hospital in Calgary is rumoured to be haunted by the spirit of Maudine Riley (Maude Keen Riley). As the story goes Maudine's family owned the land that the hospital was eventually built on. Tragically Maudine died while giving birth. Her baby did not survive the birth either. The sad figure of her spirit is said to appear in the maternity ward, and when seen she is reportedly holding her baby.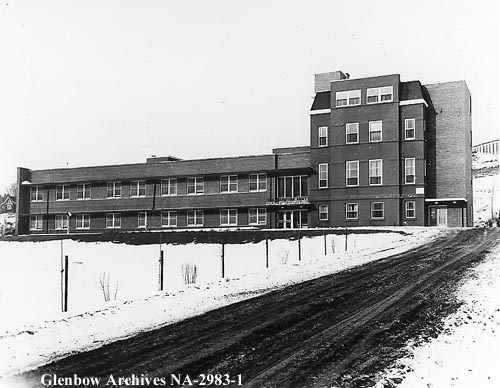 Grace Hospital 1950s Photo Courtesy Glenbow Archives
Hospitals are the scene of a wide array of human emotions from great joy to great anguish, which is why many people believe they are often reportedly haunted. However, is it really Maudine or Maud (Keen) Riley who haunts?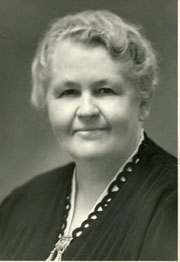 Maudine Riley Photo Courtesy Glenbow Archives
Here is a brief biography, the research has kindly been provided by John Savoie:
"Maude (Keen) Riley grew up in Perth County, Ontario and became a teacher through the Ontario Normal School. Upon gaining her certification, she accepted a position to teach at Nose Creek School in Calgary in 1903. In 1907, she married Harold Riley and they had three children. One of the births was so close to mortality for both mother and child that it is said Maude made a promise that she would always look after the wellbeing of children and their families. (Is this the reason for the myth?)

Maude's first community involvement was with the Local Council of Women along with human rights activists such as Emily Murphy and Henrietta Muir Edwards, This group successfully lobbied for many important changes including dower rights for women and in 1916 the right for women to vote. Maude gained valuable experience related to activism with this group, and then went on to be involved with over 30 organizations within Alberta including the Alberta Federation of Women, Calgary Playground Association, Canadian Council on Child Welfare, and Foothills Provincial General Hospital Board.

Her work around women's rights and particularly children's rights was unwavering and holistic, investigating everything from proper nutrition to moral decency. As Maude was fond of saying, "Children should be well born, well treated, well housed, well fed, and well taught". She showed great determination as she consistently lobbied politicians until they gave concessions for her causes, from milk pasteurization, to free hospitalization for maternity, to family courts and family allowances so children would be well cared for.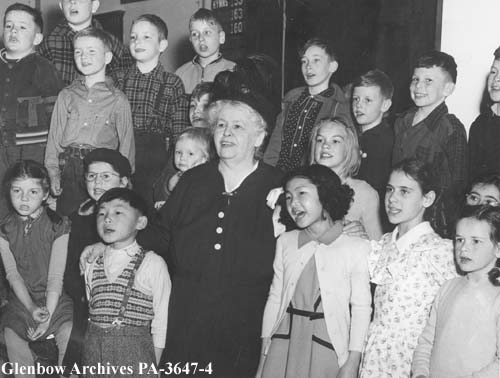 Maudine and "her Children" 1950s Photo Courtesy Glenbow Archives
In 1918 Maude helped found the Calgary Child Welfare Society, which became the Alberta Council on Child and Family Welfare in 1923. This would be her crowning achievement, resulting in significant improvements to the standard of care available to Alberta children and families. She ran unchallenged as its president from 1923 to 1962. One of her later successes was campaigning for family courts, so youth could be tried separately from adults. Many of the social services now taken for granted in Alberta were first instituted through Maude Riley's perseverance.

Maude Riley passed away in 1962, months before she was to receive an honorary doctorate degree of laws from the University of Alberta. She is seen as one of the pioneers of social work in Alberta."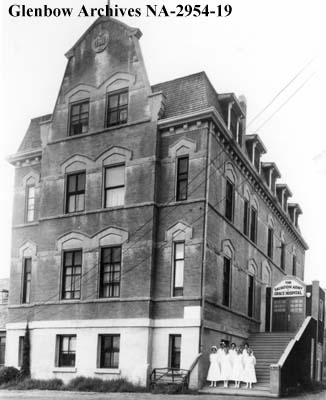 Old Grace Hospital Photo Courtesy Glenbow Archives
While there is no doubt that the hospital has a good fair share of haunting reports (some far more compelling than others) It is doubtful as evidenced above that its is Maude/Maudine who haunts.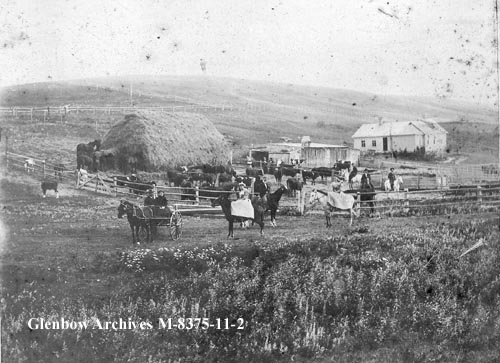 Riley Farm, Calgary 1890s Photo Courtesy Glenbow Archives
Our thanks to John Savoie and Glenbow archives for providing research and adding to this article.
Glenbow Museum Online Archives