Photos were sent in to PSICAN on August 24th 2010

The photographer writes:

"These are pictures taken of something.  I don't know what really, it was in the sky moving and I can't tell you what it is. So it might be a UFO. Our Family takes an annual trip in December to South Padre Island Texas. We stay 6 weeks and enjoy the sunshine and warm weather. One of the annual events we attend in South Padre, is the Kite show, there are always several canadian kite flyers entered in the show. The pictures here were taken during one of the Canadian flyers round.

Taken 01/30/2010 at 1:12 PM Conditions were windy intermediate cloud cover with sunny periods. There were a few hundred people in attendance to the kite show. I believe the objects to be quite large because they seem to be in the distance.

If you will note the lady with her Camera up at the left of the picture I made sure to include her in 3 of these photos to give some idea of size and distance."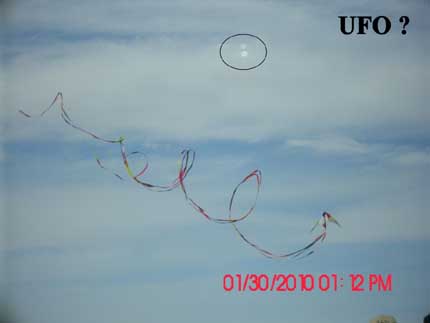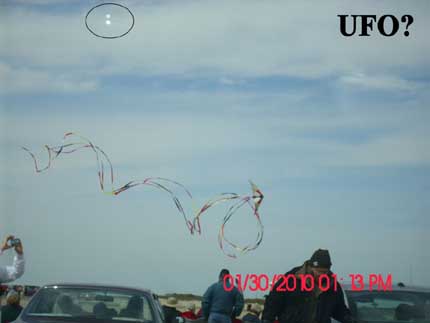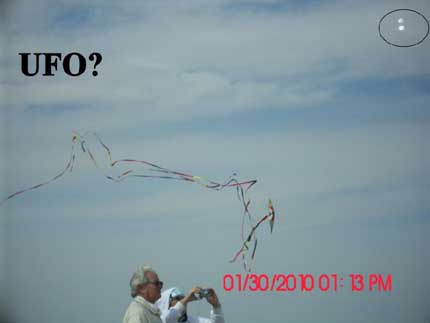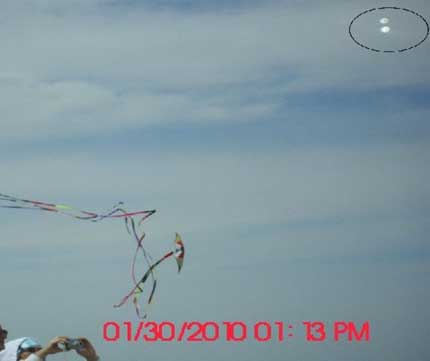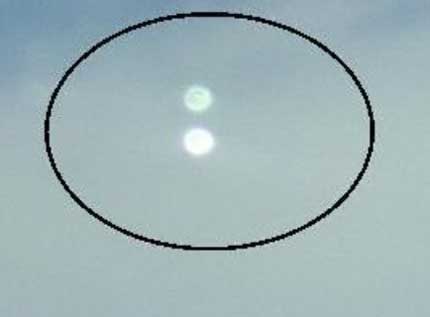 Our thanks go out to the witness and photographer for sharing this series of photos with us. We leave it up to the viewer to decide if these contain an actual anomaly or something natural or man-made in origin.