For this list, Susan St. Clair and Matthew Didier, founders of Paranormal Studies and Inquiry Canada, considered who has made a real contribution to our study from a knowledge-based standpoint. We wanted to laud people that truly seemed to be interested in the idea of looking into the facts, history, science, and psychology of ghostly phenomena and investigation and ensuring that information was shared with the public to expand our knowledge of a topic that is very much still "unknown"... Truly, if you're in our study, these are the senior representatives and leaders we should acknowledge that have helped form how we look into the paranormal when it comes to ghostly manifestations, events, and lore.

This is the first list of it's kind, but we hope to offer a new one each year... and offer people a chance to nominate candidates to this list.

You may not agree entirely with our list below, but next year, in July, you'll be able to let us know who you think is a genuine living legend of ghost investigation and research.
 2009 PSICAN TOP FIVE LIVING LEGENDS OF GHOSTS AND HAUNTINGS RESEARCH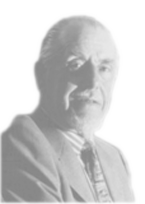 #1: Peter Underwood of Britain's Ghost Club

Born in Letchworth Garden City, Hertfordshire in May of 1923, Underwood's credits include Life President of The Ghost Club (founded in 1851), President of The Unitarian Society for Psychical Studies, Patron of both The Paranormal Site Investigators and The Ghost Club Foundation, Fellow of The Royal Society of Arts, Member of The Society for Psychical Research and a host of other titles and deserved accolades. Author of a multitude of books and a veteran researcher, few can match Mr. Underwood's experience, zeal, and genuine affection for the topic of ghosts and hauntings.
Official Site: http://www.peterunderwood.org.uk/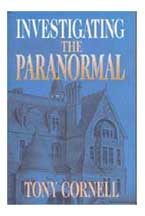 #2: Tony Cornell of The SPR

A member and Vice President of The Society for Psychical Research (founded in 1882,) since 1952, Cornell was often the public face of this established organization and is still active within the group. He was Honourary Treasurer from 1980 until he resigned from the post in 2003. Still active in the group and an author of important note on the subject, (his last book published in 2002 called "Investigating the Paranormal", he is known to voice his concern about the lack of new data as he feels investigators and researchers really haven't changed their methods in one-hundred and twenty-five years. Spurring innovation combined with the concepts of using what data we have collected has made Mr. Cornell a cornerstone for many in this field of study.


Link: The Society for Psychical Research: http://www.spr.ac.uk/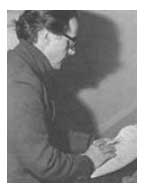 #3: William G. Roll of The University of West Georgia

Born in Bremen, Germany in 1926, Wiliam Roll is a force to be reckoned with in terms of investigation and research into ghosts and hauntings. In 1957, he was part of the Parapsychology Laboratory at Duke University, working under Dr. J.B. Rhine during which time has we made project director of the Psychical Research Foundation and elected president of the Parapsychological Association. He worked with Rhine until 1964 and is currently on the faculty of the Psychology Department of the University of West Georgia in The United States and is the author of over one-hundred scientific papers and many excellent books on the subject of the paranormal and RSPK phenomena. In 2002, he was awarded The Dinsdale Memorial Award, given by the 'Society for Scientific Investigation' for his RSPK studies.
Parapsychololigical Association: http://www.parapsych.org/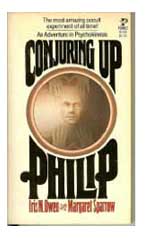 #4: Iris Owen (wife and partner of A.R.G. Owen) formerly of New Horizons Research Foundation and Toronto Society for Psychical Research


Born in 1916 in Meldreth, Cambridgeshire, Ms. Owen, together with her late husband, A.R.G. Owen, a key person involved with the spectacular "Philip Experiments" with the group New Horizons, where she acted as an observer, recorder, photographer, and team leader. This series of experiments, done in the couple's adopted home of Canada, seems to truly link some ghostly manifestations with RSPK. Iris also acted as Secretary-Treasurer for the defunct Toronto Society for Psychical Research. As leader of the Philip Group, her and the late Sue Sparrow wrote the definitive book on their work, "Conjuring Up Philip" which is one of the main books any person in this study should have in their bookcase. Of note, in an interview in 2006, Ms. Owen said she remained unconvinced of survival of bodily death as there were so many other explanations for those things we call "ghostly" in nature and feels to this day these things are simply human abilities we don't truly understand.
Link: Survival Research Institute of Canada - http://www.islandnet.com/~sric/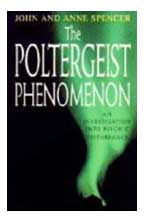 #5: John and Ann Spencer - Affiliated BUFORA with The SPR


Husband and wife team, John and Ann Spencer are truly investigators and researchers of the paranormal. John Spencer was a one time head of The British UFO Research Association and both have worked with The Society for Psychical Research... and they have several excellent books to their mutual credit. The most impressive for us is "The Poltergeist Phenomenon" which shows incredibly detailed research and asks questions so many in the field seem not to ask... backed up by good data and excellent investigative and research notes. The couple also have compiled two encyclopedias of ghost stories that are well worth the read, but when looking at their own efforts and hypothesis (through experimentation,) one can't helped but be very impressed.
Link: http://www.amazon.ca/Poltergeist-Phenomenon-John-Spencer/dp/0747254923/


Honourable Mention: Loyd Auerbach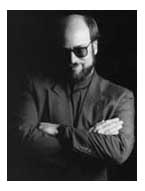 Born in 1956, Loyd Auerbach is a prolific writer and a regular on the media circuit in terms of information on ghosts and hauntings. With a Masters Degree in Parapsychology from JFK University in San Francisco, California, he also is a member of the Scientific Advisory Board of Forever Family Foundation, has a seat on the Rhine Research Center Advisory Board, was a Consulting Editor and columnist for FATE magazine from 1991-2004, past President of the California Society for Psychical Study, and is past President of the Psychic Entertainers Association where he also currently sits on the Board of Directors. Auerbach's first book on the study of the paranormal, "ESP, Hauntings, and Poltergeists : A Parapsychologist's Handbook" is a highly recommended book for anyone interested in learning more about the study in general.
Link: The Paranormal Network - http://www.mindreader.com/loyd.htm