The 2015 Canadian UFO Survey says Quebec leads the country when it comes to sightings of unidentified flying objects. The annual survey by Winnipeg-based Ufology Research was released Monday and says last year had the second-largest number of sightings in the last three decades, with 1,267.
PSICAN has been contributing annually to the survey since 2005.
Alberta, Saskatchewan, Manitoba, Nova Scotia and Newfoundland reported more UFO sightings last year than the year before, but Quebec alone is responsible for about 35 per cent of all reports in 2015.
That's way up from previous years, when Quebec's percentage was between 5 and 15 per cent.
There were 97 reports in Montreal alone, followed by 78 in Toronto and 69 in Vancouver; Edmonton was a distant fourth with just 36 sightings.
The study said the typical sighting lasts about 16 minutes and more than half of the reports were of simple lights in the sky.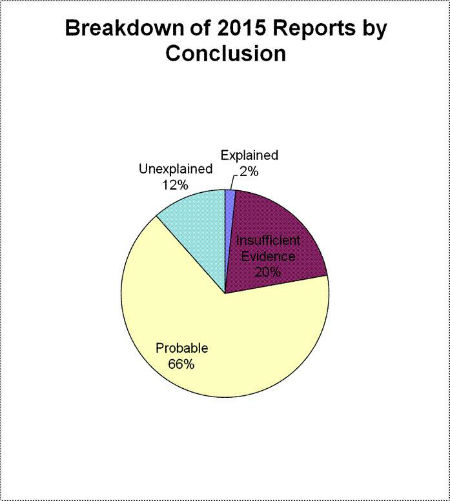 Read the full report here
Asked about UFOs on CBC Radio One Morning Program (April 13th 2016) famed Canadian Astronomer Ian Shelton had this to say: 'I have to reserve judgement because I don't know everything and scientists don't know everything'
Read the CBC article here