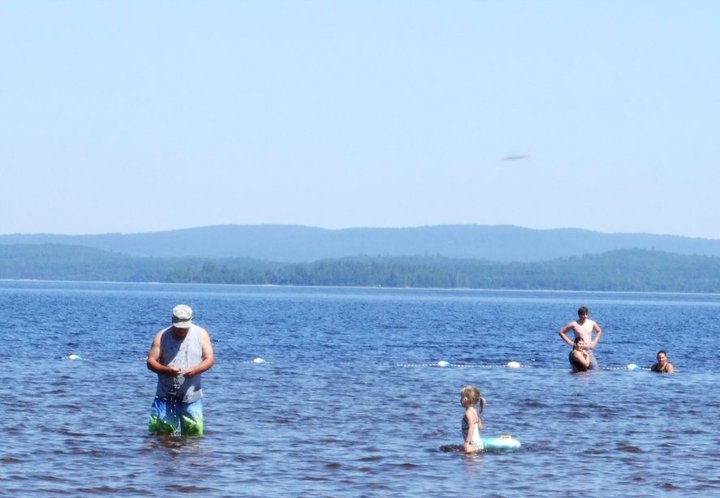 July 3rd 2010 11:30am Petawawa Ontario
"I was at the beach with my family. It was a hot, clear day, perfect for the beach. I took several photos with my digital camera.When I got home and uploaded the photos to my computer, the first photo caught my attention right away. There was an object in the sky, over the river. I did not notice when I took the picture, only once I got home. There were no aircraft of note I remember. No one had been playing frisbee, or anything like that, and it looks too high and far to be a frisbee anyway.The beach is Black Bear Beach, on the Ottawa river, in CFB Petawawa. I am baffled as to what the object could be."
Our thanks to the witness for sharing this report and photo with us.  It is hard to say what it might be because the photographer nor the other family members saw the "UFO" at the time. Birds, insects etc could create a similar effect, so without confirmation of actually seeing it at the time or further reports/witnesses it will be impossible to say what is actually in the photo. If you think you may have seen a UFO at this date/location/time please contact us. admin@psican.org Your privacy will be protected and confidentiality is assured.